Uncensored Affirmation Deck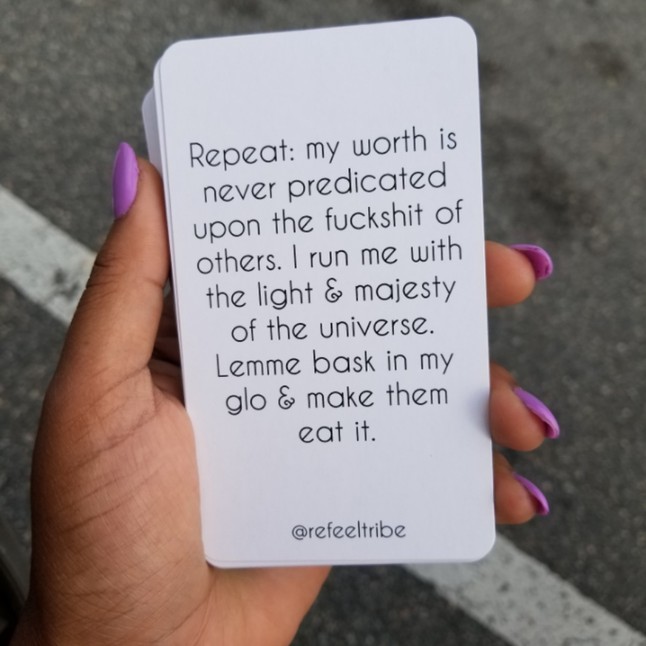 Uncensored Affirmation Deck
One thing I've learned since launching ReFeel & Co is that affirmations are great, but denying how you truly feel in lieu of a feel-good phrase is counterproductive. Sarcasm is one of my love languages and I've learned that as long as Spirit knows my heart, cracking a joke in the midst of manifestation not only makes my words honorable, but even more powerful.
Here we have the Uncensored Affirmation Deck, the deck for explicit vibes and self gas ups.

Feels good, doesn't it?
This deck and all others is $18. Add it to your collection and let the honest vibes commence.