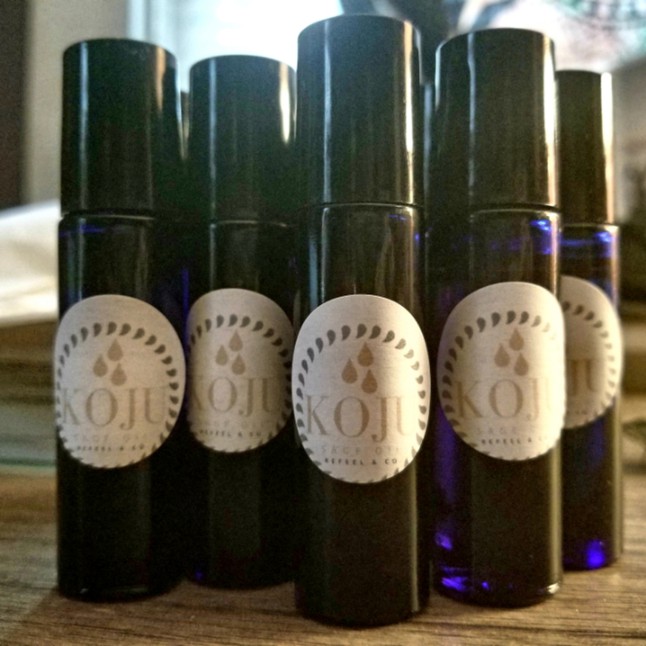 Koju Sage Oil
Because lighting up at your desk is frowned upon.

Koju means to confront, resist, tackle and shield in Yoruba.
Koju Sage Oil is used for blessing, manifesting, clearing, unblocking, uncrossing - however you need to use it to protect or shake off a shaky situation.
Dab yourself.
Dab your coworkers.
Dab everybody coming at you with bad energy + foolishness.
This here is for the heavy duty work.

With active notes of Sage, Palo Santo + Ambergris in this mixture, use on your pulse points, as ritualistic protection, for clearing of negative energy in tight spaces, during reiki + for chakra clearing.

Each batch is created soundly with clear + positive intentions, meaning I do not make this oil when I'm not feeling my best energetically.

Clear meaning: if I ain't feeling it, I ain't making it.
That way, the intentions worked into this oil will be at their most pure + potent when used. Add in your own positivity + bad vibes don't stand a chance!