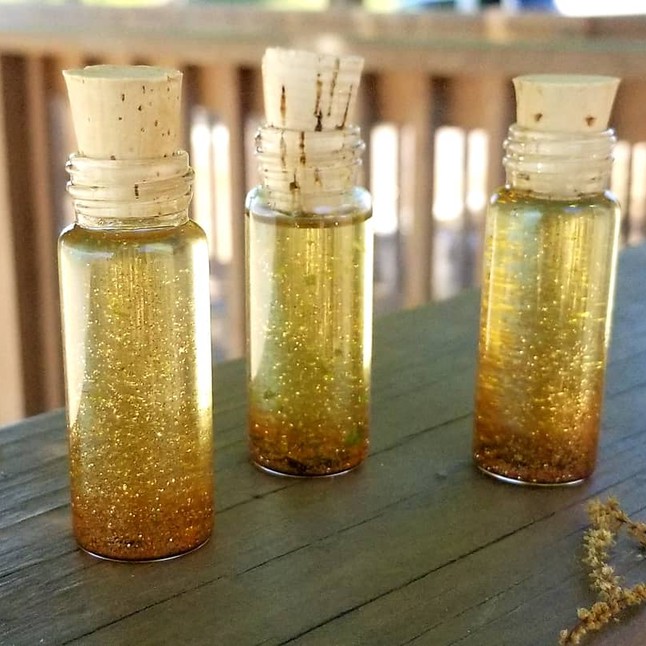 Schmoney Mood Oil
Craving a cold one on the beach?
How about a manifesting one?
ReFeel & Co. brings you Schmoney Mood Oil!

Baked under the Taurus Sun and Scorpio Full Moon, this oil is all about manifesting your desires with a bullish tenacity.
Manifest coin.
Manifest love.
Manifest success wherever you tread.
Conjured up with basil and cinnamon just to name a few, this oil has been dipped in powerful intentions and soaked in Citrine.

How to use: hold in your hands and say a prayer of receptive intention. Make this bottle yours.
Pour a couple drops into your left palm, your receiving hand. Rub into your palm as you speak more positive affirmations over your finances, businesses, projects, etc. Speak big. Believe big. Receive it.
Rub it on your wallet. Your laptop. Anywhere where you desire to regenerate more cash flow and success.
Speak your desires back to the Universe and witness them honor your work for your highest and truest good.